Two Cups Sterling Silver Oval Snake Pendant Necklace • Snake Spirit Talisman • Antiqued Sterling Silver Chain
Regular price
$54.95 USD
Sale price
$44.95 USD
Unit price
per
Sale
Sold out
Sterling silver snake pendant on oval disk. A tiny, slithering snake makes it way up a darkened, framed oval disk to add instant Gothic appeal to your jewelry line. Snakes are beguiling creatures saturated with symbolic meaning. Because they shed their skin & move so quickly, they've come to signify rebirth, transformation, duality, and thought of as protectors of the shadow realms & portals between worlds. In addition to being a fashionable and mysterious statement piece, the Two Cups Sterling Silver Oval Snake Pendant Necklace is a powerful talisman of protection and transformation. Crafted with precision and care, it's a beautiful reminder that deep within us, we have the power to overcome obstacles and embark on a new journey.
Materials

HIghest Quality Materials. Hypoallergenic and rash free!
Share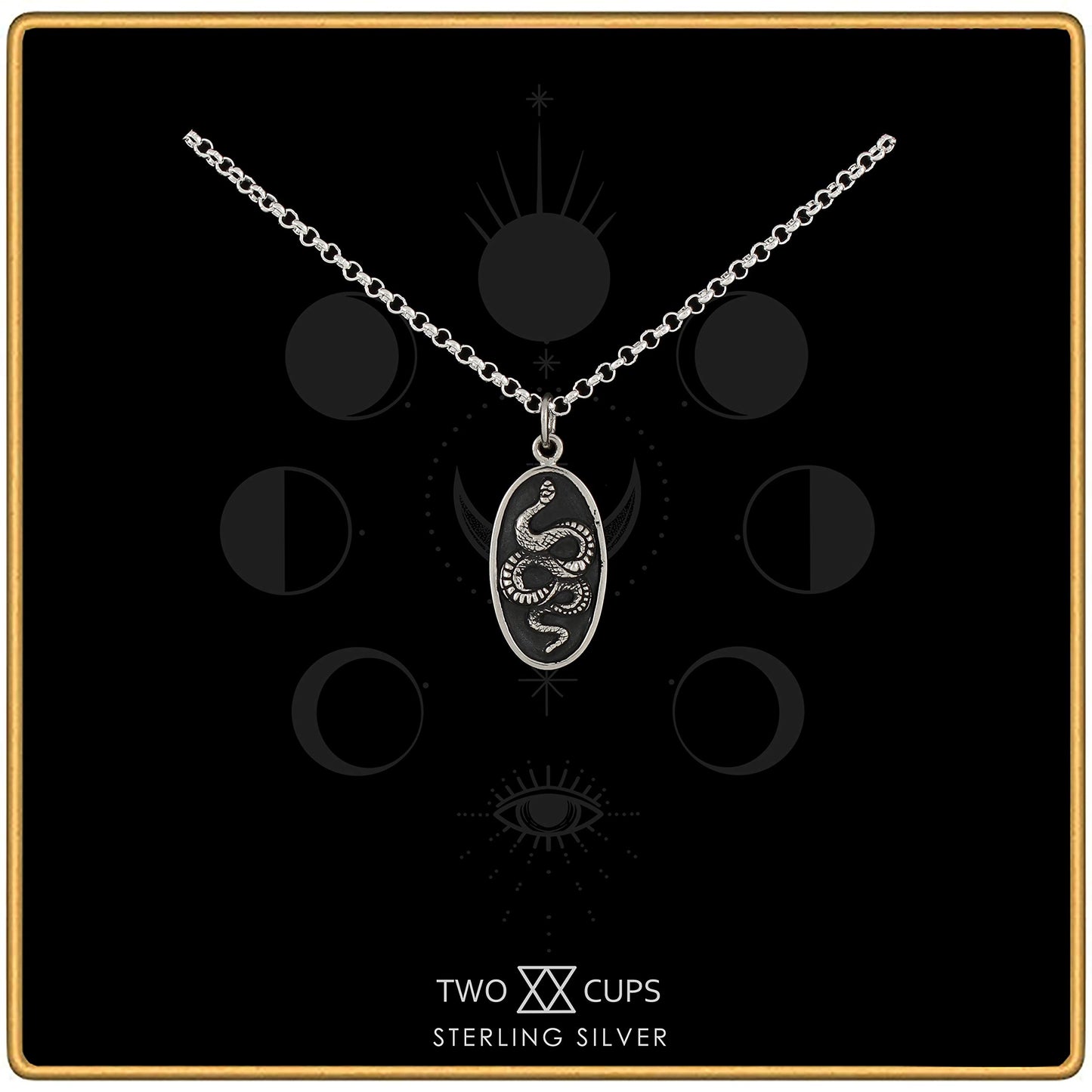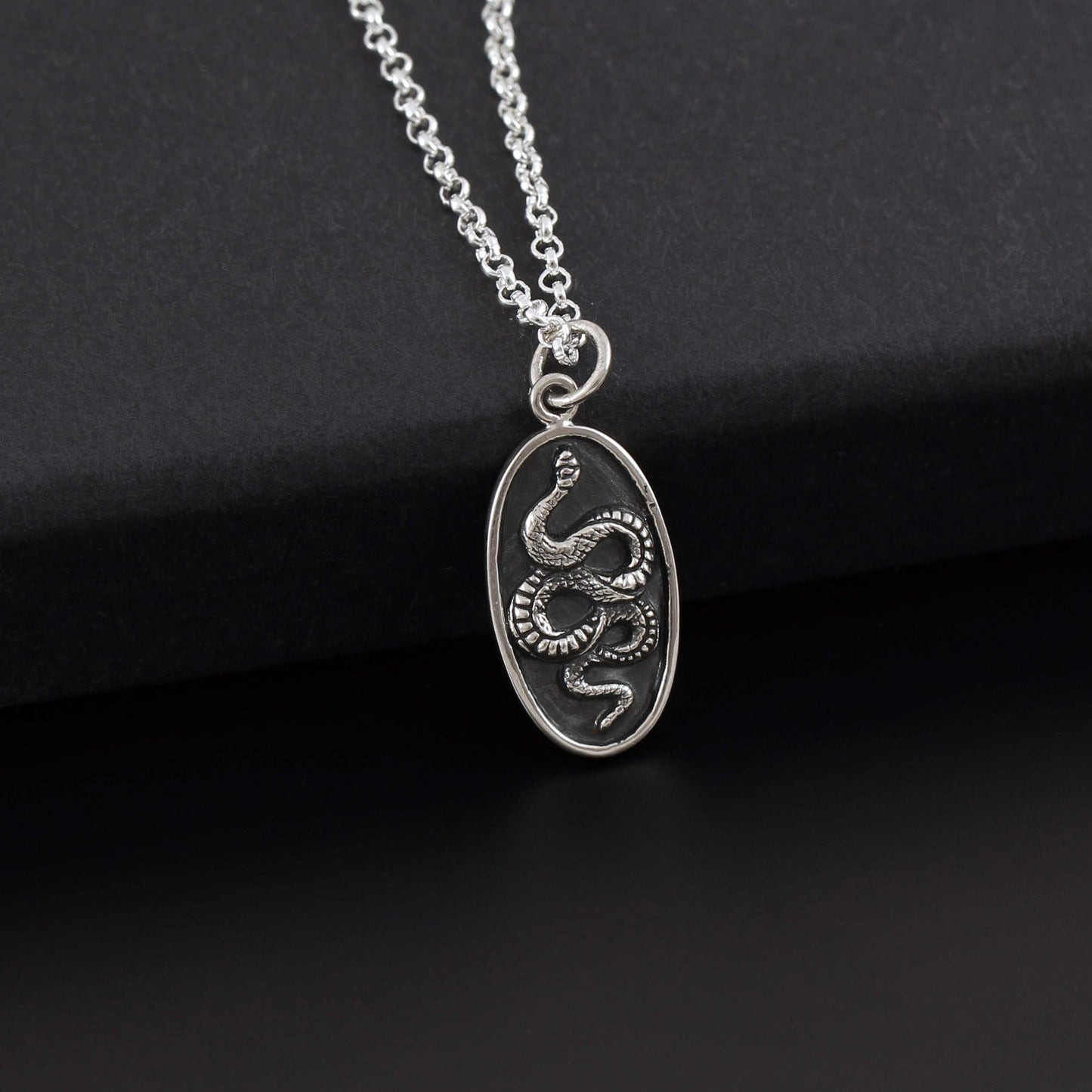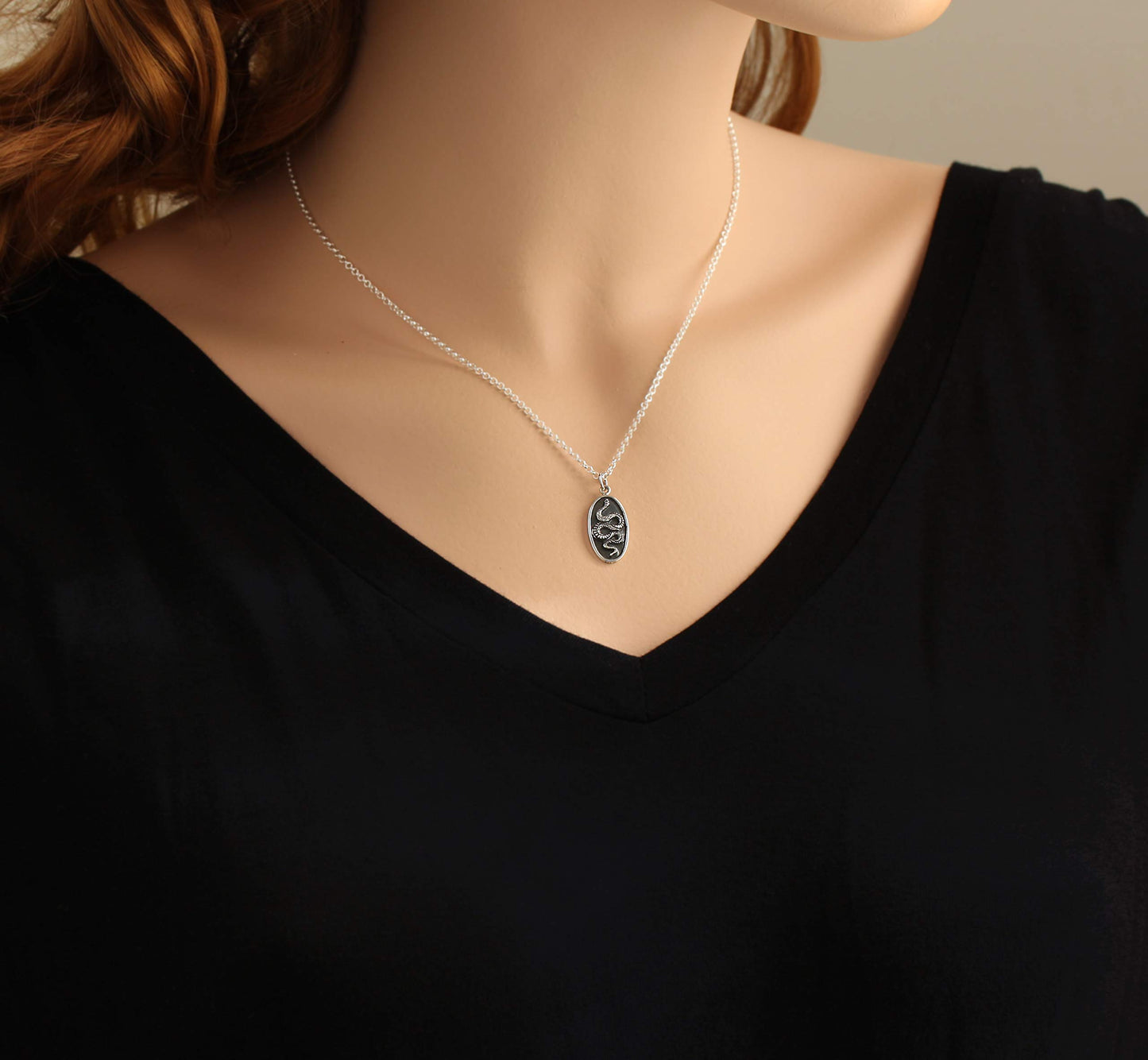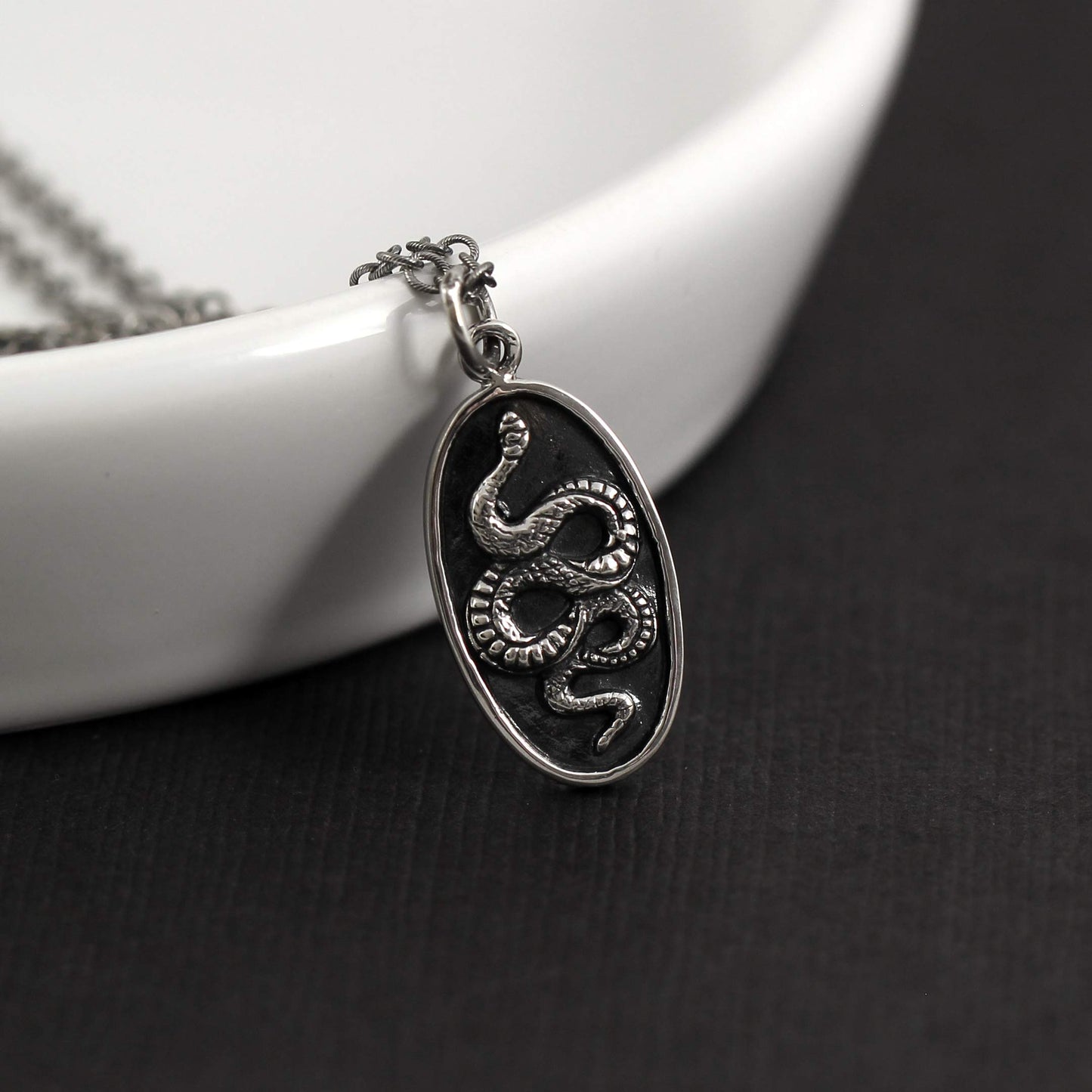 Your Wishlist
Your wishlist is currently empty.